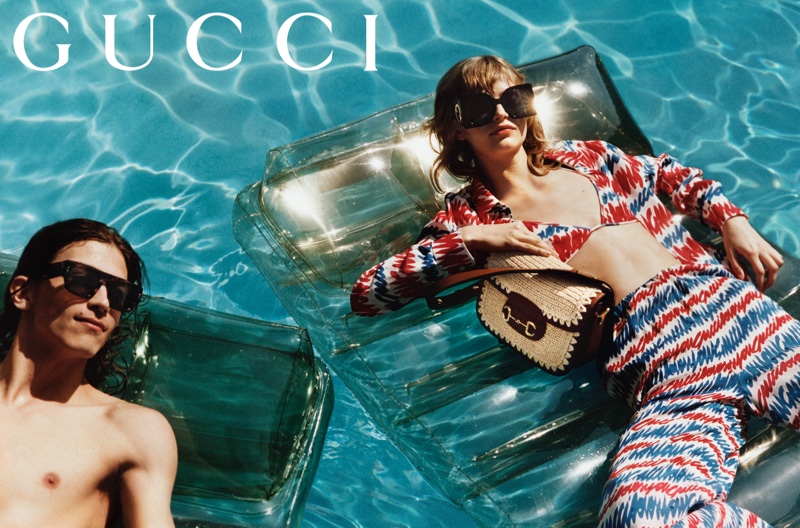 Gucci welcomes the warm weather with its Summer Stories 2023 collection, inviting us to dream of summer adventures. The campaign, shot by photographer Harley Weir, presents a selection of poolside images that beautifully capture the relaxed and carefree spirit of the season.
Gucci Summer Stories 2023 Campaign
The Gucci Summer Stories 2023 collection features the brand's iconic designs reimagined in woven raffia, including the Jackie 1961 bag, the GG Marmont, and the Horsebit 1955 loafers. The combination of textures on the Horsebit loafers in earth tones, for example, provides a timeless and sophisticated touch.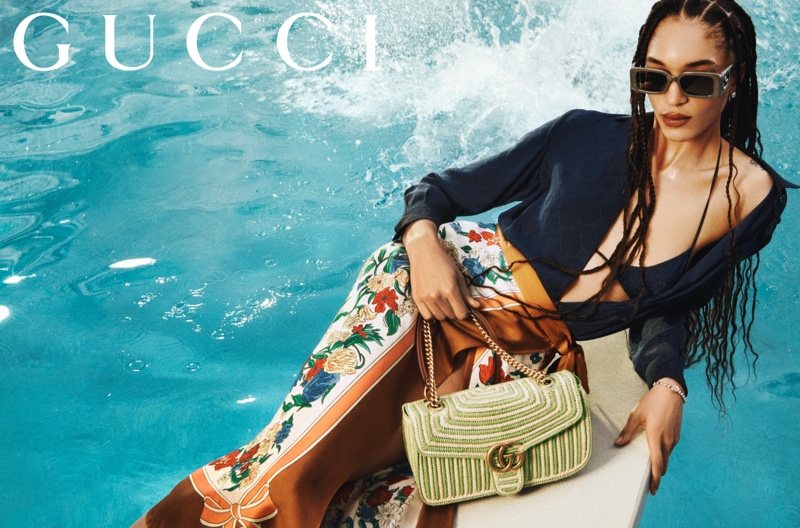 For women, the ready-to-wear line presents floral prints, bold stripes, and dazzling bikinis, perfect for a day by the pool or a beach vacation. Accessories include chic sunglasses with colored lenses, mirrored effects, and gold hardware details, adding a touch of glamour to any summer look.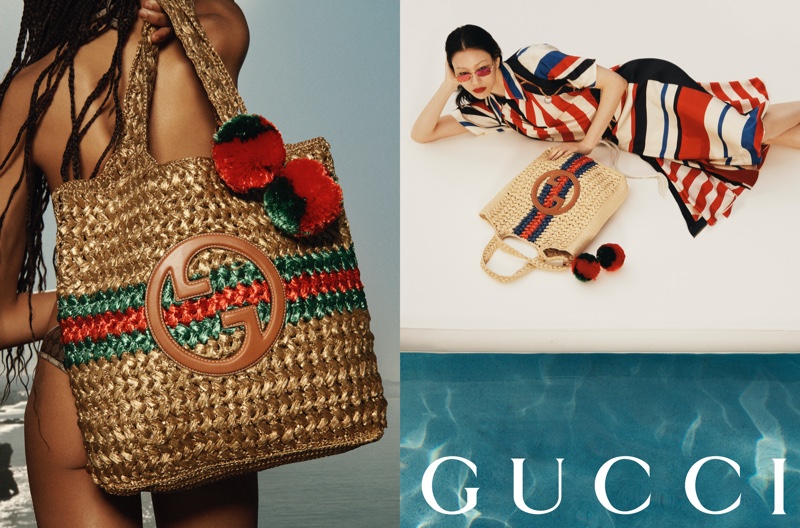 The range of large tote bags with pom-pom details and straw-effect versions of the Jackie 1961 and Horsebit 1955 bag are perfect for carrying all your summer essentials, while the Gucci Valigeria selection offers a range of jumbo-sized duffle bags in different colors and sizes.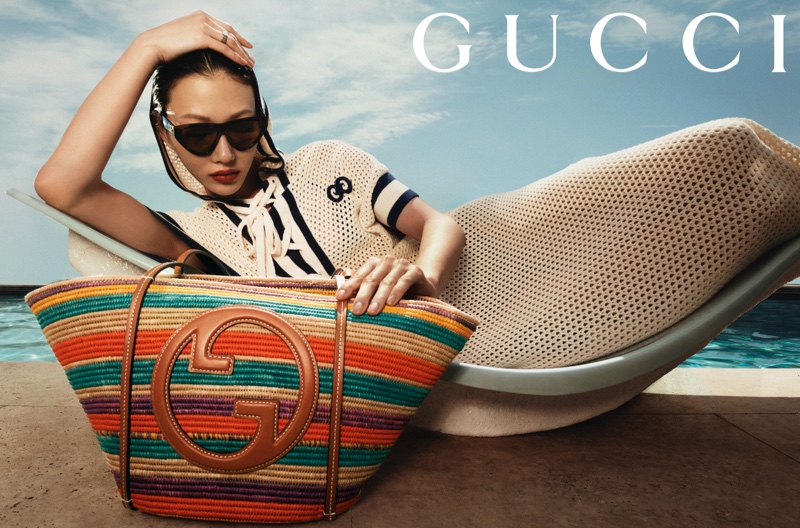 Adarsh Jaikarran, Aivita Mūze (who posed for the Link to Love collection), Indira Scott, Kevon Adonis Gyamfi, Pierce Abernathy, and Sora Choi bring the Gucci Summer Stories 2023 collection to life in a striking campaign art directed by Kevin Tekinel and Charles Levai. The expert make-up of Diane Kendal and hairstyles by Mustafa Yanaz enhance the models' beauty.