At our clinic in Hertfordshire, St Albans we've been treating hair loss for years with treatments that include PRP and other medical grade treatments. Now, we're excited to introduce you to the revolutionary HydraFacial™ Keravive™ treatment, a powerful solution for improving scalp health and boosting hair volume. If you've been looking at treatments to boost your scalp and hair health and wondered, "Does Keravive scalp treatment work?" – get ready to find out all the details.
Dry skin, clogged follicles, lack of circulation – these issues can contribute to thinner-looking hair. But fear not, the HydraFacial™ Keravive™ treatment is here to help boost your hair health. It's a first-of-its-kind multi-step process that works wonders for your scalp and hair health and is a powerful tool when it comes to the, often devastating, issue of hair loss.
The HydraFacial™ Keravive™ treatment comprises three essential steps:
Cleanse & Exfoliate: hydrafacial's Vortex Technology deeply extracts dirt, oil, and impurities from your scalp and hair follicles, leaving your scalp refreshed and better able to receive the Keravive benefits that follow.
Hydrate + Nourish: The Keravive Peptide Complex Solution exfoliates your scalp and provides nourishment to your hair follicles, including introducing growth factors and skin proteins to your scalp, promoting a healthy scalp and hair.
Extend & Enhance: The daily, at-home use of the Keravive Peptide Complex Spray enhances your in-clinic Keravive treatment, delivering continuous hydration and nourishment to your scalp and hair follicles between sessions and for 90 days after your final treatment.
The HydraFacial™ Keravive™ treatment uses carefully chosen ingredients to balance your scalp's microbiome – the complex environment of bacteria that contribute to scalp and hair health.
Here are some of the key ingredients used during your Keravive scalp treatment:
Niacinamide: Provides protective properties against environmental stressors.
Keravive Peptide Complex: A unique blend of nourishing peptides and growth factors to support fuller, healthier hair.
Vitamin B5 and Arginine: Helps replenish moisture and rejuvenate your scalp and hair.
The Keravive treatment can be used as a treatment in its own right, as well as in combination with other clinically proven scalp and hair treatments. In fact, if you are using other topical products, oral treatments, in-clinic treatments, or surgical therapies, HydraFacial Keravive can complement them to help experience better efficacy of the treatment and better absorption of products.
After just one treatment, patients reported improvements in scalp itchiness, dryness, flakiness, and hair fullness, however, it's generally recommended that you have 3 HydraFacial Keravive treatments at monthly intervals. This is following a study, comprised of 55% females and 45% males with an average age of 45, which resulted in participants reporting:
The results speak for themselves.75% improvement in hair fullness
72% improvement in overall hair appearance
64% improvement in overall confidence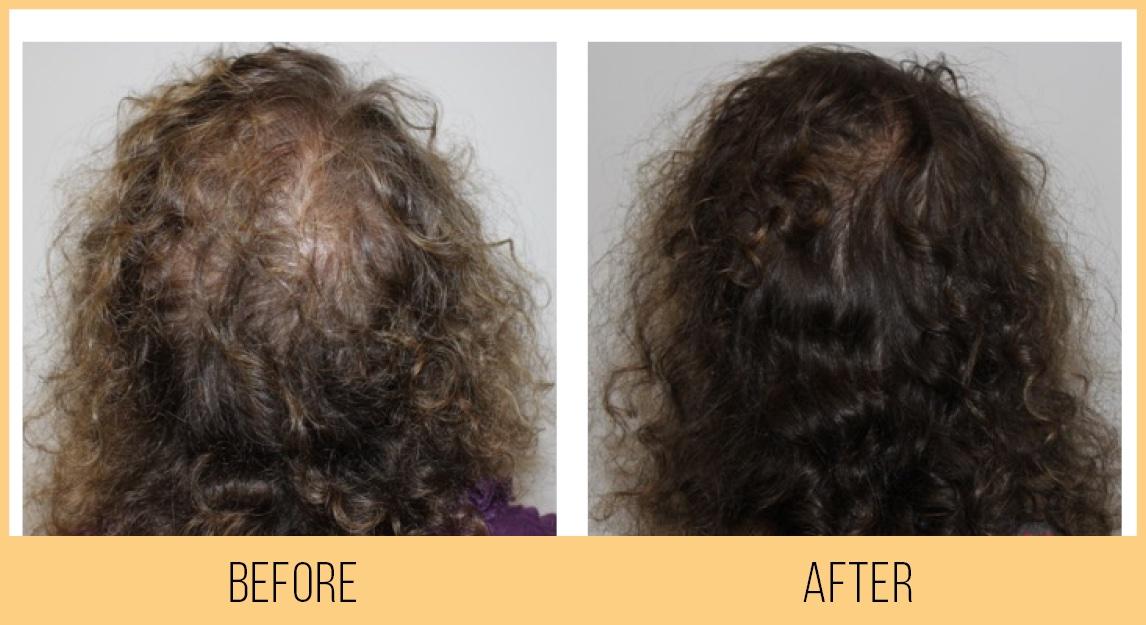 Individual results may vary.
Don't let poor scalp health hold you back. With the HydraFacial™ Keravive™ treatment, you can achieve fuller, healthier-looking hair. Our team of experts at The Skin to Love Clinic are here to guide you through this transformative journey. Book your hair loss consultation and we can discuss how we can help you on your journey to fuller-looking hair and a regained feeling of confidence.
Is HydraFacial Keravive suitable for me?
+
Absolutely. Whether you're experiencing hair thinning or simply want to improve your scalp health, Keravive is suitable for everyone.
How often should I have the Keravive treatment?
+
We recommend a course of three treatments, taken once per month. For optimal scalp health, we recommend additional treatments on month 6 and month 9, repeating annually.
No downtime at all. In fact, the treatment is quite relaxing. We'll also provide you with a topical take-home spray for use each day in between treatments and for 90 days after the final session.
Disclaimer: This blog is not to be used for diagnostic purposes. We are all unique which means that our results, recovery and suitability for any type of treatment will vary. Always seek the advice of a professional should you have any health or cosmetic concerns or to discuss treatments specifically for you.