Who is the best dressed manager in football?
From tracksuit managers to the suited and booted, there's a lot of style and fashion in the dugout and on the touchline these days.
With the money in football, there's no reason why the managers shouldn't be looking their best and dressing the part.
The Premier League 2023-24 season is here, but with all of the football and the previous season ending late, it feels like it's never gone away.
The three promoted teams this season are Burnley, who have bounced straight back, Sheffield United and for the very first time, Luton Town.
So in no particular order, here's the best dressed managers in the Premier League, and what I love about their style.
Pep Guardiola
Club: Manchester City
Nationality: Spanish
Age: 52
Club Sponsor: Puma
Josep "Pep" Guardiola has been a stylish figure no matter what club he's been at. From Barcelona to Bayern and now Man City, he can pull off the suit and shirt, knit and tie combinations so well, and is partial to brown shoes.
He's also been known to go casual with check or short sleeve shirts and trainers, and still maintains a very smart managerial look.
Pep can mix up smart casual fashion pretty well, and is always looking smart.
Eddie Howe
Club: Newcastle United
Nationality: English
Age: 45
Club Sponsor: Castore
Eddie Howe and the Geordies are fighting on all fronts this season, qualifying for the Champions League for the first time in almost 20 years.
Eddie's style is more from of the tracksuit manager style, which we love to see at St. James' Park.
Roberto De Zerbi
Roberto De Zerbi brought his Italian style off the pitch, and football style on it. Always looking stylish on the touchline, usually dressed in smart or smart casual wears. Clean and minimalist, simple stylish sweaters chinos with a blazer thrown over the top occasionally.
Club: Brighton And Hove Albion
Nationality: Italian
Age: 44
Club Sponsor: Nike
Erik Ten Hag
Club: Manchester United
Nationality: Dutch 
Age: 53
Club Sponsor: Adidas
Erik Ten Hag seems to have breathed a new lease of life as the Manchester United manager. Above he was in a light jacket with white shirt, but we'll have to see if he's a suit or tracksuit manager in the forthcoming season.
Jurgen Klopp
Club: Liverpool
Nationality: German
Age: 54
Club Sponsor: Nike
If you're running up and down the touchline like a madman, a tailored suit will not do. Jurgen Klopp defines the tracksuit manager and has always been like one of the fans at the clubs he's managed, which is perfect for Liverpool.
He has been known to wear a suit, but that's rather rare.
Mikel Arteta
Club: Arsenal
Nationality: Spanish
Age: 41
Team Sponsor: Adidas
Mikel Arteta is the main man at Arsenal, and has been transforming the team into his mould for several seasons now. His smart casual style is a mix of sleek and smart basics with a minimalist look similar to his amigo Pep Guardiola. He's a guy that can definitely pull of wearing trainers with a suit and still make it work.
Best Of The Rest – Premier League Managers
He's the rest of the current managers in the Premier League who's style you'll be able to see this season.
Sean Dyche: 52 Years Old, English, Manager Of Everton
David Moyes: 58 Years Old, Scottish, Manager Of West Ham
Gary O'Neil: 40 Years Old, English, Manager Of Wolves
Marco Silva: 46 Years Old, Portuguese, Manager Of Fulham
Andoni Irola: 41 Years Old, Spanish, Manager Of Bournemouth
Vincent Kompany: 37 Years Old, Belgian, Manager Of Burnley
Thomas Frank: 48 Years Old, Danish, Manager Of Brentford
Roy Hodgson: 76 Years Old, English, Manager Of Crystal Palace
Steve Cooper:  43 Years Old, Welsh, Manager Of Notts Forest
Paul Heckingbottom: 46 Years Old, Manager Of Sheffield United
Rob Edwards: 40 Years Old, English, Manager Of Luton Town
Mauricio Pochettino: 51 Years Old, Argentinian, Manager Of Chelsea
Unai Emery: 51 Years Old, Spanish, Manager Of Aston Villa
Ange Postecoglou: 57 Years Old, Greek (/Australia), Manager Of Tottenham
Well Dressed Football Managers From Around The World
Jose Mourinho
Club: AS Roma
Nationality: Portuguese
Age: 60
Club Sponsor: New Balance
Jose won silverware with his new club AS Roma, getting success in Europe. His style is changed from his Premier League days too, swapping out the tracksuits or suits for a more smart casual look with polo shirts. Who can blame him with the heat in Roma.
Diego Simeone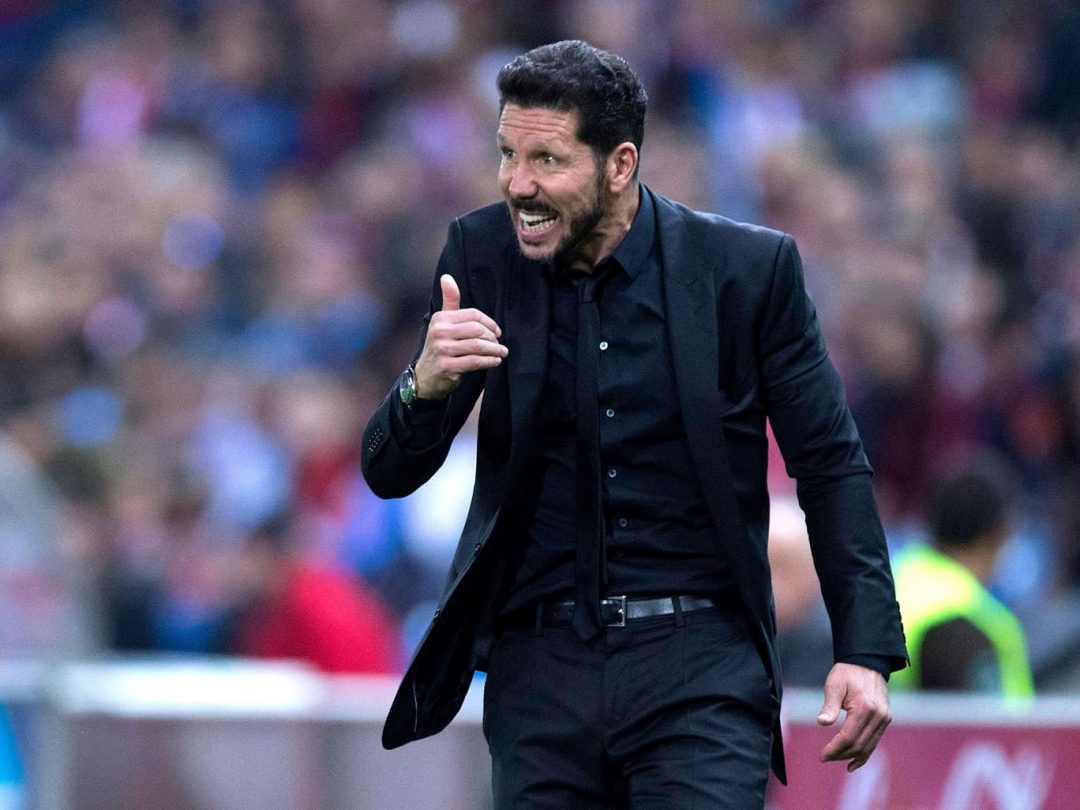 Club: Atletico Madrid
Nationality: Argentinian
Age: 52
Club Sponsor: Nike
Have you ever seen Diego Simeone without an all black suit and tie? Probably not. He always wears his tie at the correct length too.
This is his trademark style and has been for a number of years. He's got it to a T, and I think it's possibly the best signature style of all managers.
And there you have it, the best dressed football managers of the season. Who gets your vote?
You can also check out the best dressed football pundits, and see how the boys in the studio compare to the men on the touchline.
All images are copyright to their respective owners and are shown for commentary purposes only.